This is a Sponsored post written by me on behalf of
Scotts Miracle-Gro
for
SocialSpark
. All opinions are 100% mine.
The area you live in will most likely because of the climate dictate the type of flowers and plants you have around your home. For my area mum's are very popular and are usually planted in the fall so they will grow and begin rooting in the soil, thus bring beautiful flowers in the spring. But this does not come naturally and will take a little time in the
Fall gardening
area to care for the beautiful flowers so they will spring forth in the spring.
Recently I was trying to decide how I wanted to show case my mum's for everyone to see. So I went online to get some ideas. On a website called Pinterest I found an unusual way of displaying mum's by the use of a wooden pallet secured to the side of your house. It was so refreshing to
Find beauty in the Fall
that just made me want to show case this at my home.
So I started to look into what I need to do and what I needed to use on my mum's so that I could also have the mum's that everyone wanted. What I found was actually fairly simple. First you need to plant the mum's in good clean soil like Miracle-Gro® Potting Mix. What makes this soil better than some others is that with the Miracle-Gro® Potting Mix it will feed your plants up to 6 months and improve the growth of your mum's with good drainage and air flow. The second thing I found was to use Miracle-Gro® LiquaFeed® to give the mum's the nutrition they need by feeding the plants through the roots and leaves.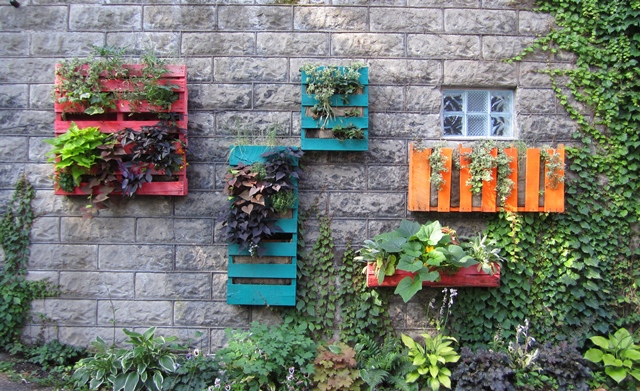 So you can stay up on all the latest gardening tips you should connect with them at
Miracle-Gro Facebook page
. You will also see tips and pictures from all their followers that may help you with your very own garden. Now I know all the work I do this fall in my garden and with my flowers will help the growth so they will be beautiful for everyone to see and enjoy in the spring.